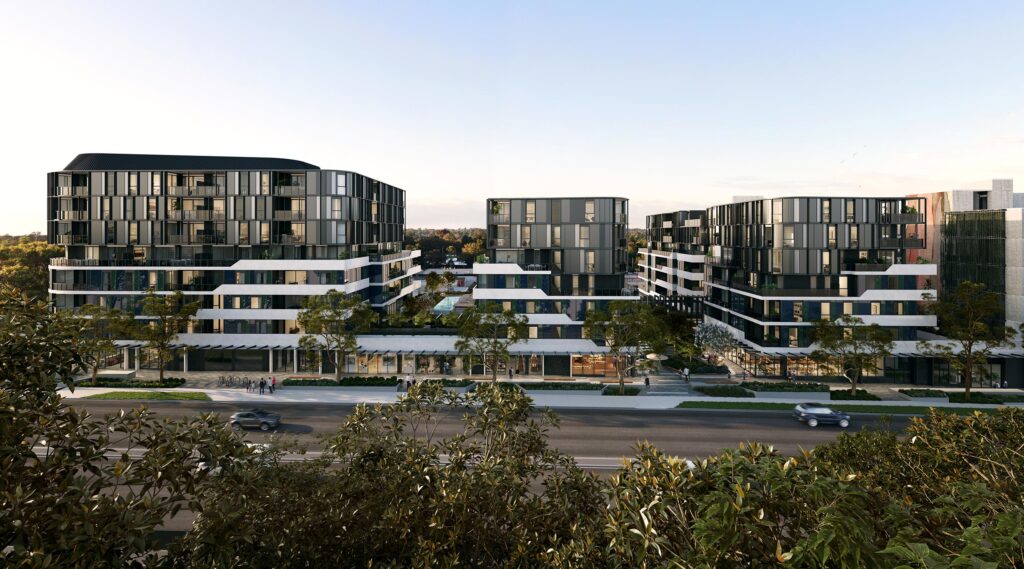 Pace acquires four-building Blackburn development
Pace Development Group has snapped up one of Melbourne's largest suburban apartment projects for a cool $23.85 million
ORIGINALLY PUBLISHED ON THEURBANDEVELOPER.COM
Melbourne-based property developer and builder Pace Development Group has snapped up one of Melbourne's largest suburban apartment projects for a cool $23.85 million.
The $150 million "Blackburn Place" project at 160 Whitehorse Road Blackburn, will offer 263 apartments and 3,663sq m of ground level commercial and retail spaces across four separate towers.
The 8,767sq m site on Blackburn's "mega-mile" was purchased in 2015 for $18 million by a Chinese-backed developer who secured the 263-apartment approval.
The developer won VCAT approval for the site, with conditions, after the City of Whitehorse rejected the proposal on the basis that its height and scale was excessive for its location within the Blackburn Neighbourhood Centre.
Pace managing director Shane Wilkinson said the latest site acquisition reflects the property group's confidence in Melbourne's residential market over the long term.
"We also have a specific appreciation for the eastern suburban markets, with retail solutions and residential pre-sale success experienced at 'Pace of Doncaster East' in Jackson Court," Wilkinson said.
The international expressions of interest campaign was managed by CBRE Victorian Development Sites team, Scott Orchard, Chao Zhang and David Minty. With the local property developer outbidding strong Chinese interest in the development site, according to Orchard.
Blackburn has not typically been regarded as an apartment market having only 360 apartments built in the suburb.
"However with continual pressures on housing affordability and a median house price nearing $1.5million, the Pace Group saw an opportunity to capitalise on growing demand here," Orchard said.
Zhang said a strong cohort of Asian developers active in Box Hill took interest in the Blackburn property.
"Blackburn was once the quieter cousin to neighbouring Box Hill, but is fast becoming its own satellite city with several residential apartment projects recently delivered that have proven popular and shown confidence in this location," Zhang said.