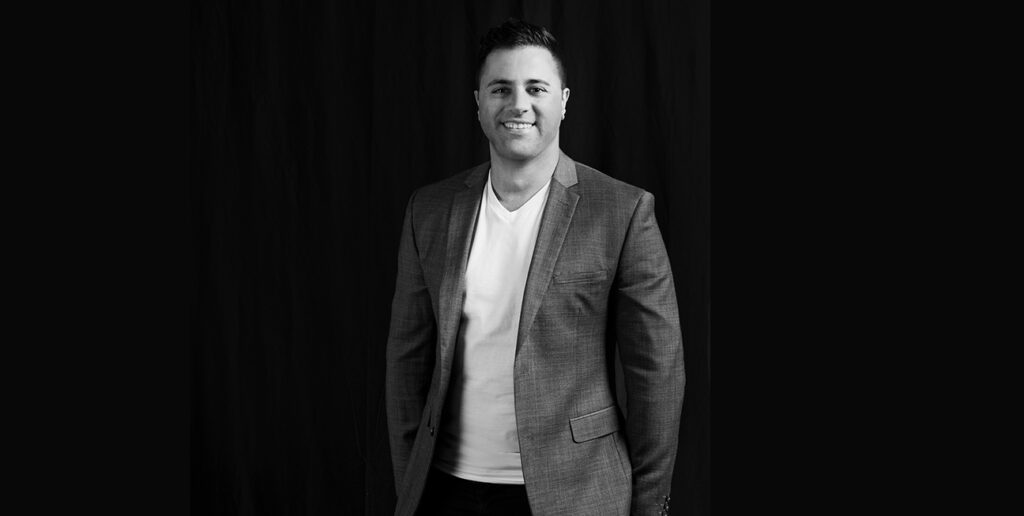 Meet the architect, part one.
Domenic discusses designing for unique landforms at our Lakeside precinct.
Cera Stribley has carved out a reputation as one of the most forward-thinking architecture practices in the industry, with a flair for intelligent and elegant design.
We take an incredible amount of pride in the architecture and design behind our Pace of Sunshine North communities. When selecting project partners and collaborators, we consider their legacy of past projects to ensure their design ethos aligns with ours.
For our Lakeside precinct, partnering with Cera Stribley was a straightforward decision. The firm has carved out a reputation as one of the most forward-thinking architecture practices in the industry, with a focus on delivering designs that are equal parts intelligent and elegant.
We sat down for a conversation with Cera Stribley's Managing Principal, Domenic Cerantonio, on how the firm approached the task of designing for the unusual topography offered at Pace of Sunshine North, Lakeside.
How did you interpret the brief for Pace of Sunshine North, Lakeside?
The brief for lakeside was to create a series of considered and generously proportioned townhouses, which highlighted the unique nature of the site.
The townhouses were designed with residents in mind, considering the ever-evolving needs of growing families. Interiors are spacious and contemporary, with a warmth that feels just like home.
Tell us about the challenges the site presented.
Designing on an escarpment admittedly presents some structural challenges but, once the technical constraints were overcome by sophisticated design and engineering, the advantage of being able to achieve uninterrupted views is nothing short of spectacular.
Many design iterations were explored throughout the design and planning process. Each proposal was considered both in terms of aesthetics and functionality, but also from an environmental position to ensure the design will serve the community for many years to come.
What excites you about this project?
It has been a pleasure to work with Pace on this ground-breaking project that truly rejuvenates and restores the surrounding environment, whilst celebrating community and family life.
The regeneration of the old quarry presented an extraordinary design opportunity. The exposed rock walls, mature vegetation and lake setting offer a private sanctuary for residents, with road noise and wind all reducing as you descend into the site. The unique levels of the site will create a community like no other.