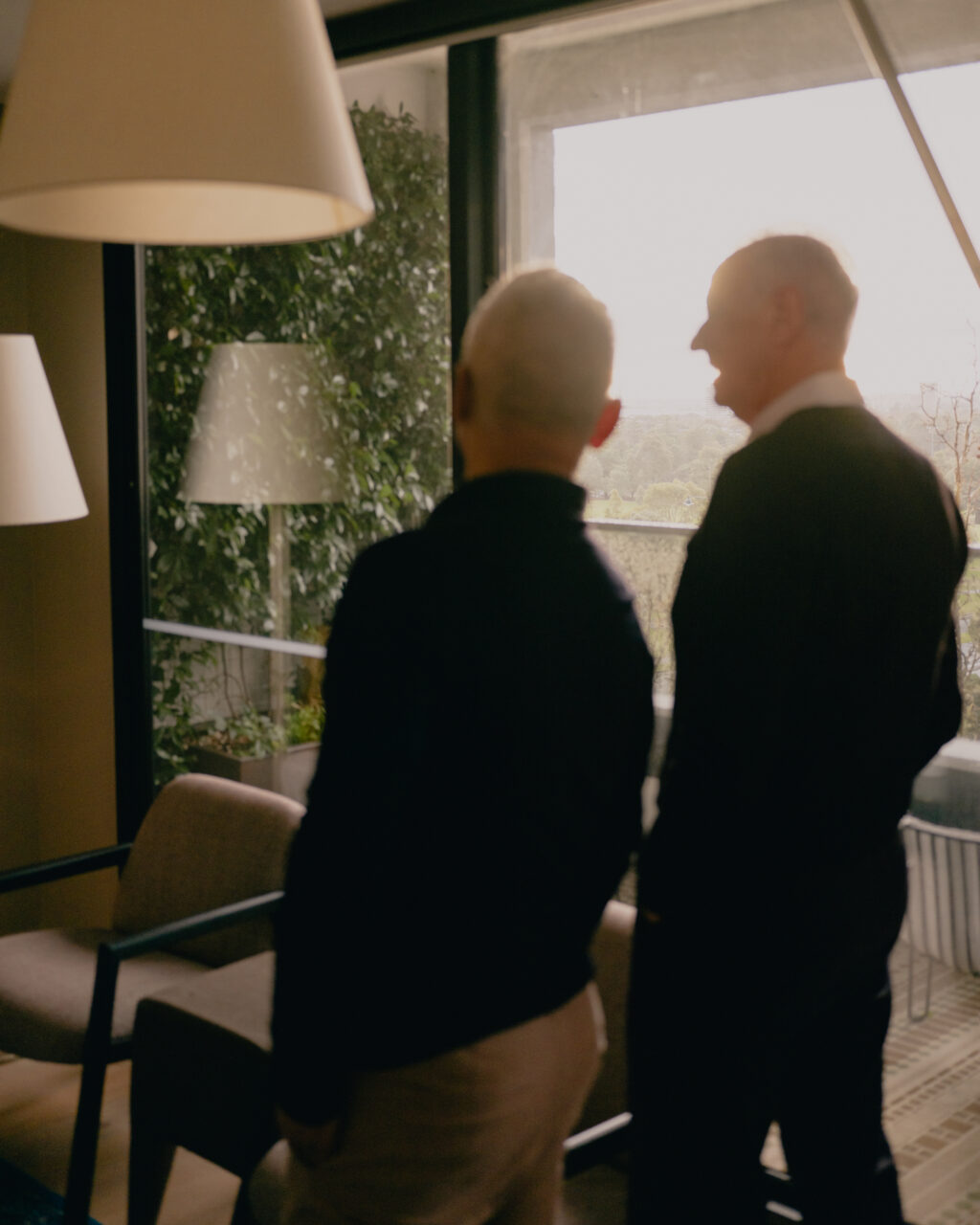 'The best of both worlds.' An interview with 181 Fitzroy Street residents
Step onto St Kilda's Fitzroy Street, and you'll hear the familiar sound of caffeinated commuters, morning joggers around Albert Park Lake and the sharp ding of the number 16 tram.
Storeys above it all, you'll hear the gentle lapping of the rooftop pool at 181 Fitzroy Street, home to Christopher Roper and long-term partner Lawrence. The couple has spent the last forty-five years chasing careers across Sydney and Melbourne before settling in the area they affectionately refer to as 'the Paris end of Fitzroy Street.' With Albert Park Lake, St Kilda Beach and the city at their doorstep, Chris says, 'We've got a bit of the best of both worlds.'
Chris and Lawrence purchased the three-bedroom, two-bathroom home as two separate apartments in 2015. Today, the space offers a combined 200m², sweeping views and a rooftop infinity pool.
'One winter, we were visiting Melbourne for a good friend's birthday … wearing overcoats, walking towards Collins St thinking, "…it really feels like Paris or Europe over here." So I asked, "Shall we move back?" and Chris said, "Okay."' — Lawrence
'As an investment, you've got this guaranteed, uninterrupted view, not only of the [Albert] Park itself but beyond. The city and the beach … something very distinctive, which a lot of other inner-city properties wouldn't have.'
When asked what they love most about St Kilda, it's a close tie between the convenient location and lifestyle.
'There's lots of little shops with everything from furniture to groceries and great cafes. Coming from Sydney, our closest beach was Bondi, where traffic and parking was a nightmare. Here, I just pack my things and go. It's right there.'
'The neighbourhood is filled with hidden gems, like the St Kilda Botanical Gardens… and with an abundance of cafes and restaurants within walking distance, you never actually have to drive or catch public transport.'
Behind the St Kilda icon: An Interview with Matthew Johnson
Milk crates. Lego blocks. Melburnians share some colourful nicknames for St Kilda's Icon building, but how many are familiar with its origins? We spoke with Matthew Johnson, the artist and collaborator who worked with Pace and Jackson Clements Burrows on designing the striking, local landmark.