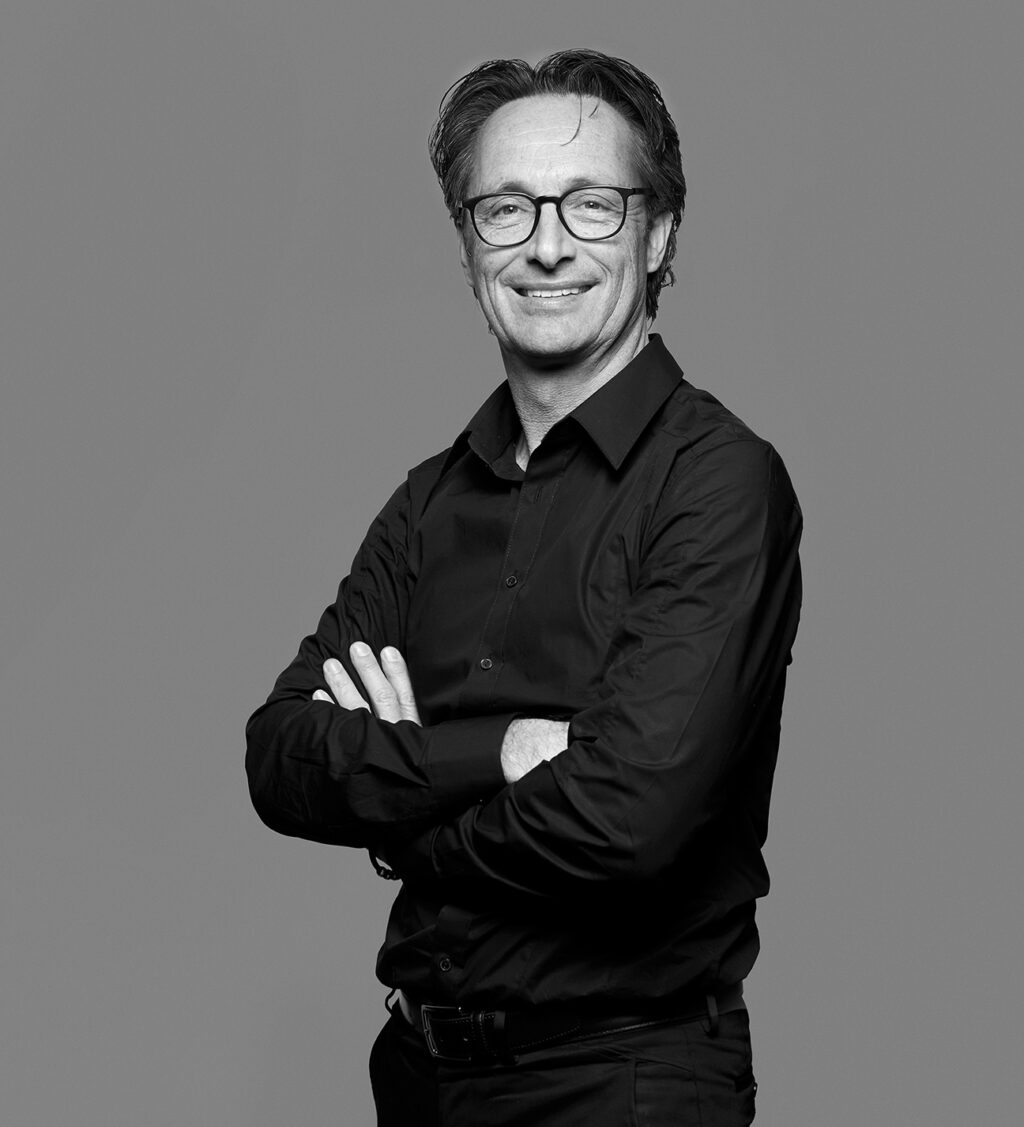 Gonzalo Ascui on creating a new urban village: meet the architect behind Pace of Blackburn
Beautiful homes, leafy streets, and parklands aplenty; Blackburn is a family-friendly Melbourne suburb that offers its residents both connectivity and a sense of tranquility.
When embarking on the design of our Pace of Blackburn project, we knew we needed to consider the need for additional amenity, allowing for both the daily essentials and the added luxuries to be accessed with ease. The response from Ascui & Co. was a thoughtful design that integrated a new urban village within the project itself.
We sat down with Ascui & Co. Director, Gonzalo Ascui, to talk more on this urban village, and how he considered the needs of larger families when designing the apartments.
What was the inspiration behind the design?
We wanted to create a design that represents the unusual triangular form of the site itself. This resulted in three separate residential towers, with the one at the pointy (east) end of the triangle being the principal landmark building with the greatest height and form definition. The design of this tower set the tone for the rest of the development.
Can you tell us more about the location and the surrounding streetscape?
The site is ideally located within a leafy pocket of Melbourne which is a real drawcard for both residents and businesses. Positioned next to the existing Blackburn Village, with Blackburn train station and excellent schools nearby, convenience is second to none.
The design incorporates a unique podium level that interlinks the residential towers. What can residents expect to find here?
We wanted to create a new urban village and the podium underpins that whole concept. It provides both residents and locals with an abundance of activated public spaces, restaurants, cafes, a supermarket, specialty stores and more, all accessible within the development. It is rare to have all of this located within your building, and for some it may even double as their workplace.
The main plaza is a large green space with canopy trees and pedestrian pathways, providing plenty of built-in seating for residents and locals to rest, chat or contemplate.
""The main plaza is a large green space with canopy trees and pedestrian pathways, providing plenty of built-in seating for residents and locals to rest, chat or contemplate.""
What other amenities can be found within the development?
The buildings are connected by an elevated and expansive communal terrace, which features an outdoor pool deck with dedicated entertaining zones and masses of lush greenery.
The project will also feature a unique skybridge link between the buildings. We think of this as very special feature that will encourage social interaction and foster a sense of community connection amongst the residents.
Who was Pace of Blackburn designed for?
The apartments are designed to suit families, young professionals and even downsizers. There are options for larger families too, with consideration to space, functional layouts, and storage. A dedicated resident concierge will elevate the lifestyle of residents by providing access to premium services, such as parcel delivery lockers, dry cleaning, and amenity bookings.
How has natural light and ventilation been considered through the apartments?
The fact that there are several buildings with a large open space in between them results in many facades and corner apartments. This naturally maximizes access to natural light and ventilation, and importantly, allows for outward views from all apartments. The homes are designed with large windows to bring natural light and warmth deep into the dwellings.
How has Ascui & Co. incorporated green/sustainability features throughout the development?
Sustainability through architecture begins with passive design principles; a sustainable building standard that responds to local climate and site conditions to maintain a comfortable temperature in the home. It focuses on renewable sources of energy such as sun, shading, shelter, and ventilation.
These are a given of any good design, but on top of that we have included thermal comfort with a high performing building structure, energy efficient fixtures and fittings, solar panels and water tanks for garden irrigation and toilet flushing.
Register now to secure your new home at Pace of Blackburn.
Behind the St Kilda icon: An Interview with Matthew Johnson
Milk crates. Lego blocks. Melburnians share some colourful nicknames for St Kilda's Icon building, but how many are familiar with its origins? We spoke with Matthew Johnson, the artist and collaborator who worked with Pace and Jackson Clements Burrows on designing the striking, local landmark.